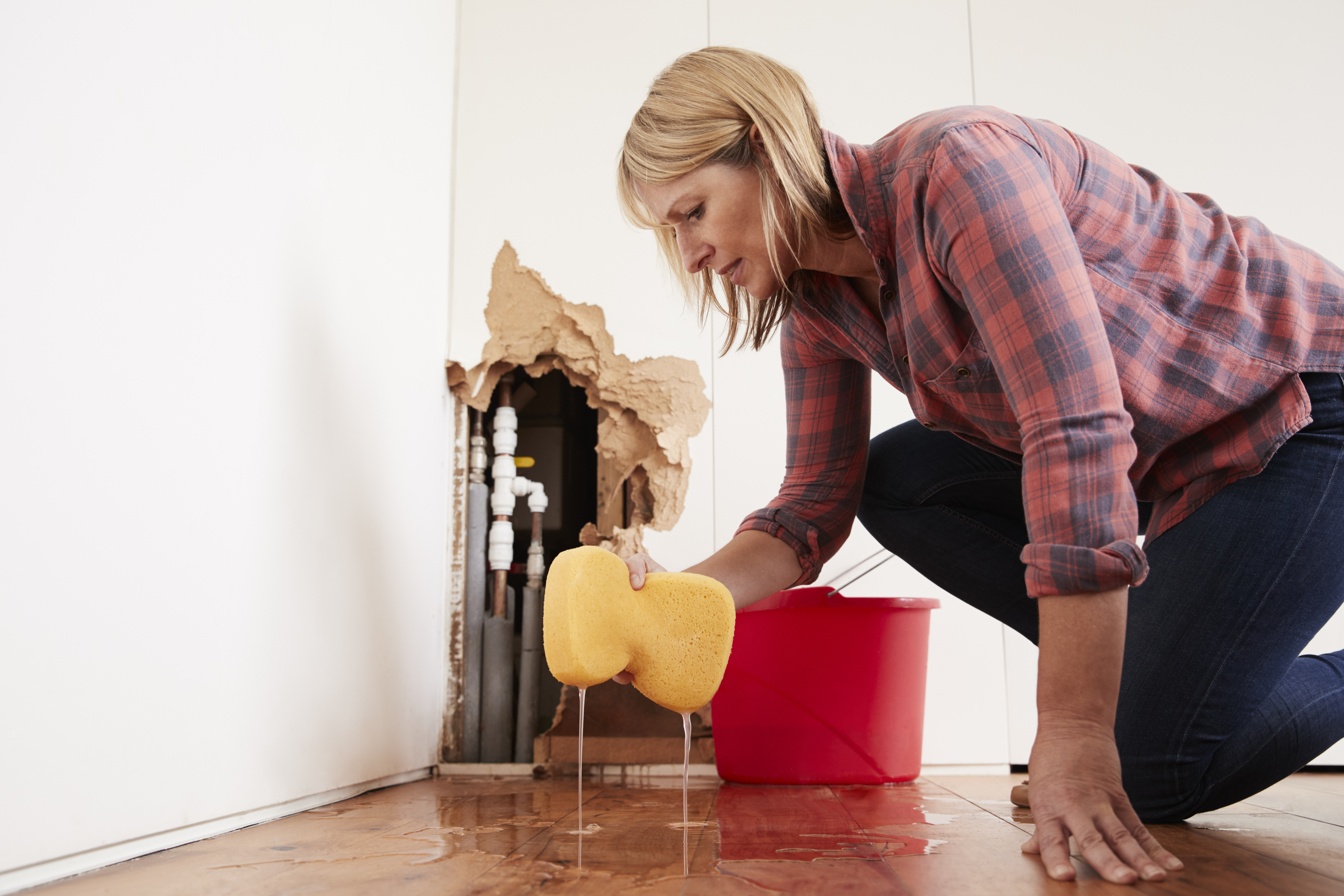 When you think of water damage to your home, there are a few causes that come to mind such as a flood, severe storm, or a broken pipe while you are on vacation. However, most water damage occurs slowly and usually without your knowledge. In fact, there are a few other causes of water damage that are a little more common than you think, and they are right under your nose. And when it comes to water damage in your home and the possibility of water damage restoration, you don't want to wait until you have a huge disaster on your hands.

By knowing the top causes of water damage in your home, it can save you time and money in the long run. Check out these 4 causes of water damage.

AIR CONDITIONER
Most people don't realize that your home can be affected by water damage via your home cooling system. Your cooling system pulls moisture from the air as it is cooling off your space. And if your unit is working correctly, then the excess water drains away from the home or through a special drain. However, things can happen. You could have a clogged or disconnected drain, your filters could be completely clogged, or you could have condensation buildup inside of ducting.

Water damage like this is slow and most of the time happens over a span of months or even years. By having your heating and cooling units serviced on a regular basis or just checking to make sure that the water is draining properly, you could be saving your home from major water damage restoration.

HOUSEHOLD APPLIANCES
Appliances such as your dishwasher, washer, and refrigerator all use water. And if it uses water, it can produce water damage. Most newer appliances come with tight-fitting seals or special additions to keep water from leaking. However, if you have an older model that seems to be working just fine, it is very important to check to make sure that seals and fittings are still in good condition.

By simply adding the wrong soap or not shutting the door just right, your appliances could start unloading large amounts of water. Sure, you can clean it up with a towel or mop. What happens if you are at work or away on a trip?

LEAKING PIPES AND CLOGGED DRAINS
At one point in your life, you may have experienced leaking pipes or clogged drains. It's just one of those things that happen. With leaking pipes, you reach in under the sink in your bathroom or kitchen and notice that items are all wet or that there is a pool of water. It may be an easy fix like tightening a loose pipe. However, it could mean something more. Pay attention to your water usage and your water bill. If things are not adding up, then you may have other pipe leaks around your home. This can lead to foundation and other structural issues.

Clogged drains are a different story. If you have ever had a toilet overflow, then you know that clogged drains are no joke. They can cause water to overflow in places throughout your home. And if you are dealing with raw sewage, then you are going to need more than a few towels to clean up the mess. At MitiServe, we have the resources available to not only help with water damage, but we can also provide sewage assessment and remediation through our environmental remediation services.

FLAT ROOFS AND GUTTERS
Sometimes the water damage is not caused by something on the inside. Your roof and gutters also play a huge role in how rain and moisture stay outside. When it comes to gutters, it's important to keep them cleared from debris and pay attention to any cracks or holes. When gutters are not properly working, they allow water to run off of the side instead of away from the home. This can cause water to constantly flow to one area. Eventually, this will cause water damage and deterioration of a wall or an important part of your home's structure.

Flat roofs are also a big cause of water damage and mold. Without a proper slope, leaves, branches, and other debris on the roof keeps water from flowing off into the gutters. It only takes a small amount of water and weight on your roof to cause problems.

MITISERVE IS AVAILABLE 24/7 FOR WATER DAMAGE RESTORATION SERVICES
At MitiServe, we have seen our fair share of the different things that can cause water damage. Whether it is caused by a flood or a random leaking pipe, MitiServe has the water damage restoration tools and the knowledge to dry out your home or business and help you get your space back to being dry and manageable. Our technicians are also IICRC water damage certified meaning that you get technicians who are expertly trained, experienced, and who have proven their knowledge via comprehensive examinations.

Whether you have water damage in Springdale, Arkansas, or you need mold removal in Harrison, Arkansas, Mitiserve has you covered. Remember, we are available 24/7 and have two locations to serve northwest Arkansas and southern Missouri. Give us a call at 844-845-7314.